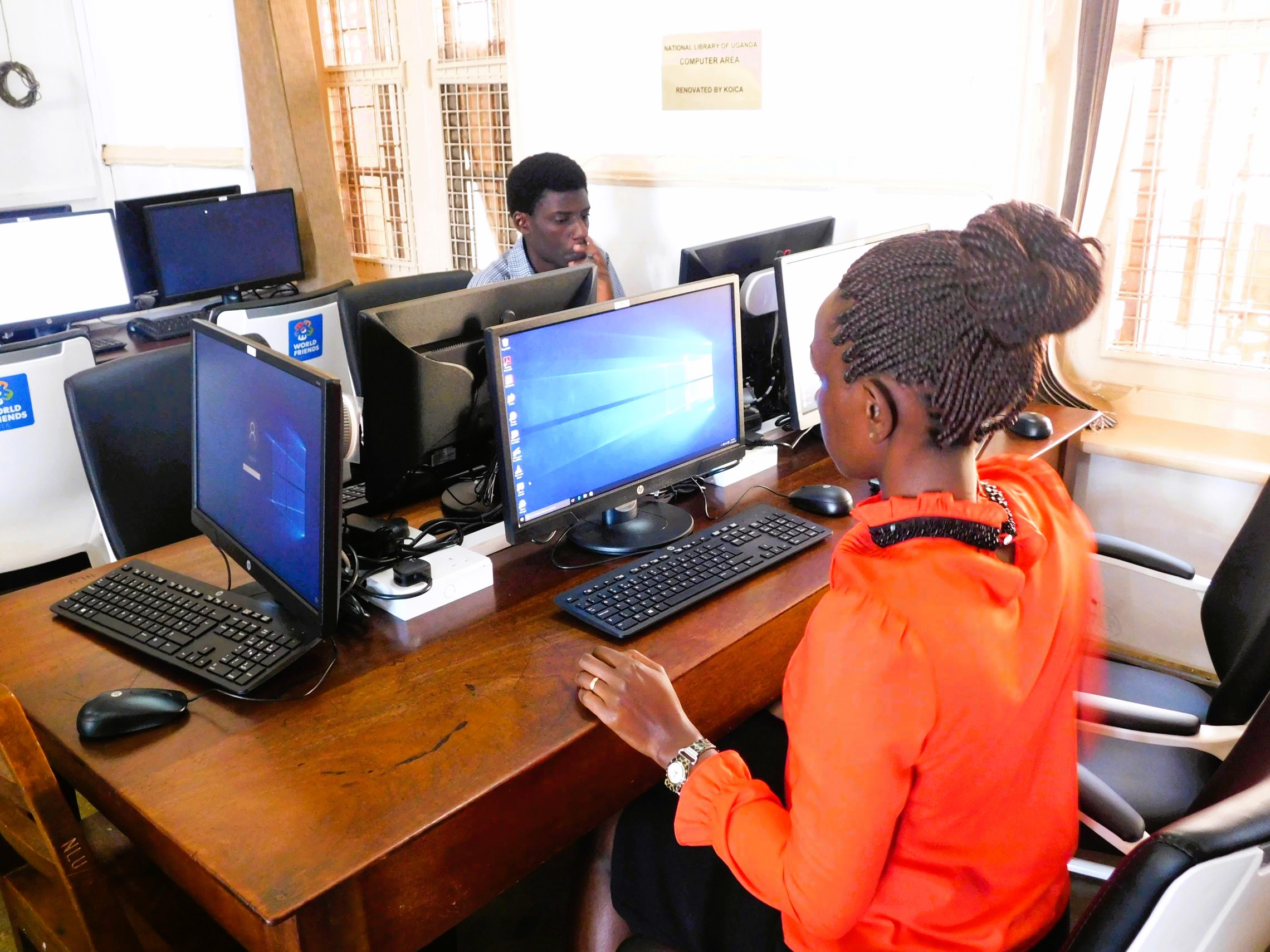 Library Services
The National Library of Uganda maintains a staff of professional librarians to assist you with your reference and information needs
The Department also offers the following services:
Circulation/Reference/Information Services
The Department is responsible for maintaining, preserving, and conserving the national collection and providing reference services to users.
Our work at the Circulation Desk involves:
Connecting Patrons with information materials, we do it expeditiously with the help of our Integrated Library Management System.
Provide basic search and reference services.
Maintaining order in the stacks constitutes a significant portion of the Library's physical part.
Patron registration.
Technology (ICT) Services
Public Computers
Computers at the National Library provide access to the catalog, the Internet, Microsoft Office programs, and a research databases. Patrons with laptop computers or other portable devices use the Library's wireless access.
Free WI-FI
Wireless Internet access is available throughout the library building to anyone who possesses the devices that allow Internet access.
A black and white photocopier is available.